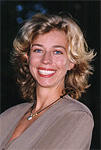 Free monthly success tips! Enter your email address!
UPCOMING EVENTS
Upcoming Seminars
Comedy Shows
COACHING
Executive Coaching
Business Coaching
Leadership Coaching
Personal Coaching
CONSULTING
Available services
Employee motivation
Team building
Client retention
Management skills

PRESENTATIONS
Motivational Keynotes
Corporate Comedy
Team Building
Conflict Resolution
Change Management
Customer Loyalty
SUCCESS RESOURCES
Motivational resources
Monthly newsletter
Articles by topic
Book and website links

ABOUT US
About Pavla
Contact Us
Pavla Michaela Polcarova, B.Sc., LL.B., escaped then-communist Czechoslovakia across the Austrian Alps to start anew in Canada as a teenager with no knowledge of English and no material possessions. Since then, she has become a lawyer, multiple business owner, coach-consultant and an award-winning speaker. Her clients walk away with insights, laughter, and practical "how to" strategies that improve bottom line results. Her expertise in relationship dynamics and motivation strategies is invaluable in sales and marketing, change management, leadership, staff development, and negotiations.
Motivational keynote speaker: Conventions, special events, in-house, after-dinner speeches. Leadership, change management, professional relationship strategies.

Humor presentations: Motivational humorist, corporate comedy, humor in the workplace presentations. Stress management, communication skills, team building, or just fun.

Business marketing strategy: Resources and articles. Business coaching and marketing consulting for professionals and businesses. Sales team coaching. Market positioning. Client retention strategies. Customized in-house presentations.

Leadership and management: Executive and leadership coaching. Consulting, facilitation and customized presentations on management skills, coaching skills, leadership strategy and change management.

Employee retention strategy: Consulting on employee incentive programs, 360 assessments, employee motivation, morale and productivity. Team building workshops. Corporate retreat facilitation.

Conflict and communication: Individual and team coaching, consulting, and facilitation. In-house presentations on conflict resolution skills, negotiation skills and communication skills.

Personal and career success:
Life balance coaching for executives, professionals, and business owners. Career advancement and satisfaction coaching. Learning resources and articles.

Success resources: Life balance self-assessment quiz. Motivational and business resources. Pavla's favorite websites, books, and professionals on marketing, internet marketing, health and personal development.
Call us now at 1-877-299-5662 to discuss your issues and the results you need and want to achieve! It will be a privilege to work with you to design and implement the process to get you to where you and your organization want to be!


Success Stories:
"You proved to be an excellent coach, helping me to achieve both personal and business results. I found you to be tenacious, focused and supportive but also willing to challenge me on my methods. As a result, I was able to achieve almost a 100% increase in profits for our company this year versus last."
Richard Jaffray, President, Cactus Restaurants Ltd.
"For your age, you have a depth of understanding of life that is truly amazing. You really are an exceptional motivational speaker."
Darlene Sanders,
The Avant Gardener
How is your life?
Take this quiz to see how balanced your life is!